Creating positive, productive, safe, and respectful learning environments is the foundation for effective instruction. Yet many teachers tell us that they were never trained in methods to create these environments. In fact, teachers consistently report that disruptive student behaviors and chaotic classrooms are their biggest stressors. Many teachers end up leaving the profession because they were not supported in developing better skills to manage their classrooms.
Watch teachers share their experiences in the classroom:
We created this website to help fill this void by providing step-by-step guidance to any teacher hoping to improve their classroom management skills.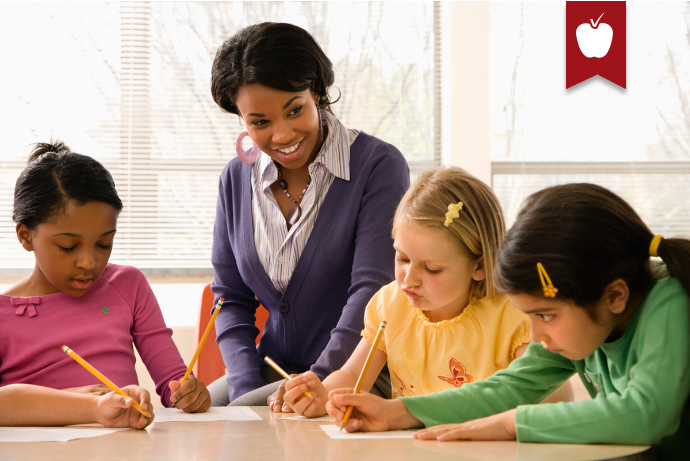 Getting Started with Your Coach
Your coach sent you an invitation, and you have registered. You will receive updates from your coach as you work together. For instance, you will meet with your coach to review your feedback after classroom observations. From here, you will set goals together, select strategies that will help you meet those goals, make a plan for implementing those strategies, and evaluate whether they are working.
If you want to use the CCU site to improve your classroom management skills by learning and using new strategies without a coach, you can begin here by reviewing the content on the teacher home page. Next, complete a survey about your impression of your current classroom management practices on the My Check-Up Feedback page. This feedback survey reviews your current practices in the areas of classroom structure, instruction management, behavior management, and classroom climate.
This survey will populate a feedback form to help you determine which area you want to improve. A check-up menu of options will be linked to your goals. By clicking on a strategy name, you can learn about the strategy and have access to tools and videos that will help with implementation.
This section describes the four areas that can be targeted to create effective, efficient, and productive classroom environments:
The
Check-Up Menu
provides a roadmap for improving your classroom management skills and is intended as a guide to be used after receiving feedback from a coach or for self-development when no coach is available. The four broad areas of classroom management are divided into the critical subskills on the Check-Up Menu. Detailed rationale, descriptions, videos, forms, and other tools are provided for preparing and using each of the strategies.
The Classroom Check-Up provides tools for teachers to improve areas that need attention and to implement strategies suggested during the coaching process.